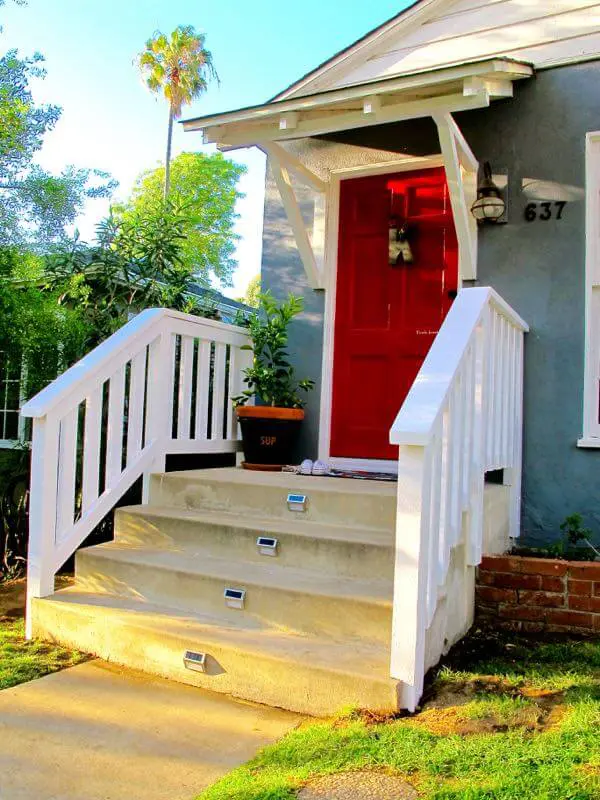 This post contains affiliate links.
Ugh. Concrete stairs – they're blah-grey and not at all attractive. However, I believe I was able to (eh-hem) step ours up with just one, simple embellishment.
Stuck-on solar lights and exterior tape is all it took to make our entryway more stylish and visible (…for more sprucing up your steps ideas, click in!).
Additionally, our home's night-time, curb appeal is more noticeable now that we've also added solar lights to our mailbox post and big shade tree. Yep, thanks to Mr. Sun, the depth and detail of our front yard is quite shiny!
You make me happy…even when steps are grey.
Supplies:
• Hoont Outdoor Stainless Steel LED Solar Step Light
– comes in a pack of 4 (cost via amazon is $22.95)
• 3M Scotch exterior mounting tape (double-sided)
How-to:
1. Wipe off any dust and/or dirt from your steps' risers.
2. Add double-sided, outdoor tape to the back of your lights. After 50,000 hours, we'll most likely have to replace the LED bulbs and tape, but that's a lot of hours for little effort! BTW…you may want to shut off any automatic sprinklers for about 48 hours so that the tackiness of the tape completely cures.
Note: if you have wooden risers, you can simply mount these lights with the included screws.
3. Press light onto riser. Either eye-it or use a measuring tape to find the center of your steps.
Enjoy your results!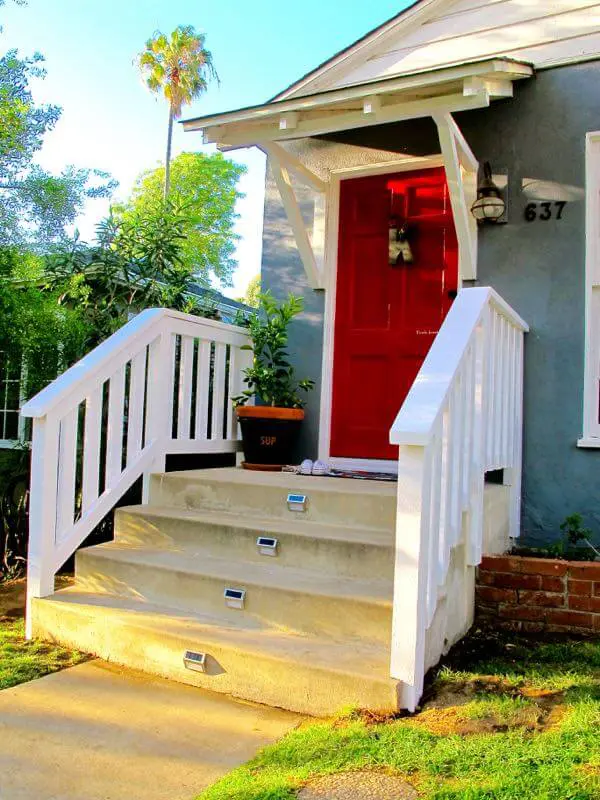 UPDATE: After 2 years, our lights still shine brightly…we love them!
All photography by Skaie Knox, HomeJelly