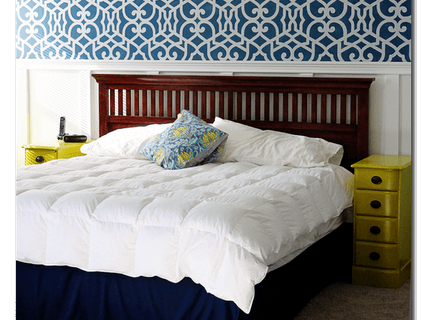 Repurposing is all the rage these days and for good reason. Besides the financial and green benefits, we also see how creative ideas, like today's "Rad Repurposing" project, underline Plato's insightful quote "Necessity, who is the mother of invention."
See now, how a simple, old, and nearly discarded desk that cost just $25 (see DiggersList for other equally inexpensive finds) is brought back to brilliance as a couple of nifty and useful nightstands.
Thanks to DIYers like Mandy, of Sugar Bee Crafts, you too, can re-create something special and renewed. Who knew?
Here's what you'll need:
hand sander
sand paper
screw driver
skil or jig saw
router saw
primer & paint of choice
brushes
Optional: mineral spirits
For full photo story and how-to, visit sugarbeecrafts.com.
All photos provided by sugarbeecrafts.com