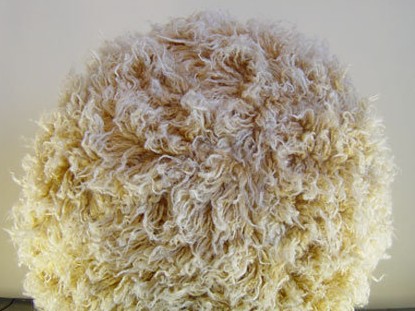 Whenever there's an opportunity to make a fast and simple update to a space in my home, I grab it! Well, in this case, I might throw it, being that this tip is all about pillows. Who doesn't love these multifunctional snugly, supportive, decorative, and graphic accessories? Better yet, with a bit of creative and monetary investment, your home can have a different feel or vibe simply by making a cushion switch-a-roo every so often or season. To help you get the ideas flying, here are some of my favorites I pulled from the web. Tip: Consider decorating with one pillow from each of these categories, or a grouping from each for a finished and well-designed look.

Want your pillows to pop? Try any of these colorful gems to complement your existing pallet and you'll add a touch of energy and freshness to your space. Photos credits: (clockwise from top right), decor8blog.com, designspongeonline.com, apartmenttherapy.com, gracefulwhimsy.com.
My Aunt Elaine's design moto?: "Texture, you've always got to have texture in a room to add dimension and interest." Agreed. Photos credits: (clockwise from top left), peacockchic.wordpress.com, electricreations.onsugar.com, westelm.com, blog.designoneinteriors.net.
There's no reason not to go a little nuts when it comes to pillows. Here's a chance for your inner Escher, Warhol, or Adler to come out and express itself! Photo credits: (clockwise from top left), swiss-miss.com, stylehive.com, curiositieschamber.com, jillyshappyhome.com, thinkgeek.com.