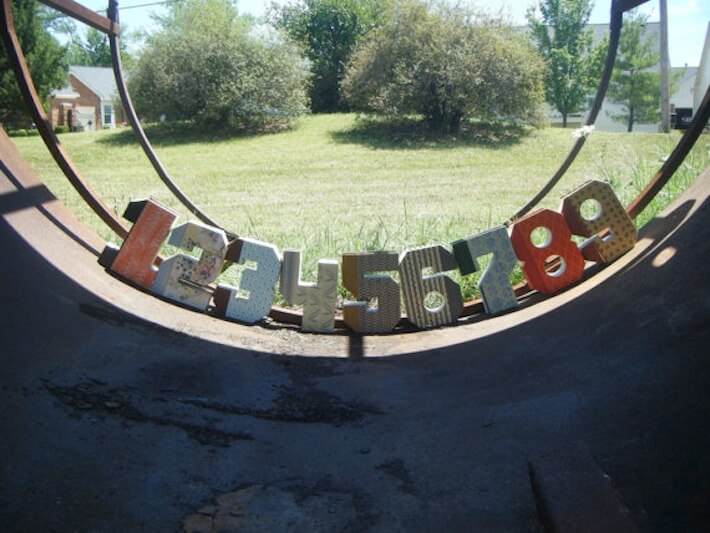 Stuff. Numbers.
Lucky number 7 sign: modern and vintage at the same time…light up your life with a lucky number seven. Cost: $99.95, CB2.com.
Recycled canvas number bean bag: this monochromatic numerical bean bag is stuffed with charm and easy-living casualness. Cost: $179, RHbabyandchild.com (update: no longer available).
Numbers book art: show off how book smart you really are with these book numbers. Cost is just $15.99 per number and can be ordered through TwistedPages on esty.
Little number plates: great for desserts and teaching kids how to read their numbers, or, the second set would be fabuloso for a Mexican fiesta. Cost: $90 for set of four plates, michellewilley.com (update: item out of stock or no longer available).
Dresser by numbers: DIY and old dresser by stenciling vintage numbers on each drawer. For more numbers decor inspiration and how-tos, visit our numbers post on HomeJelly.