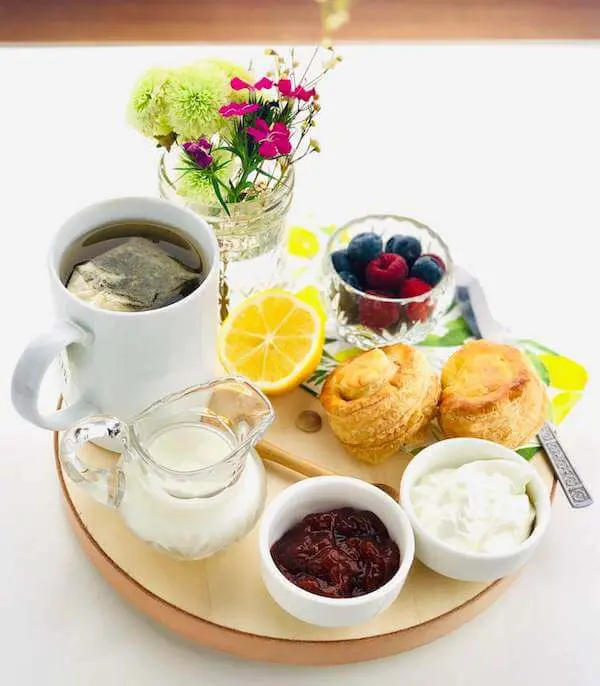 This is a sponsored post and contains affiliate links.
Are you a lazy-McLazerson?
Well, I don't know about you, but sometimes I'm not quite in the mood to DIY. But, darn it! When I see something I KNOW I can make, I just feel so compelled to wanna try it!
Ugh.
Today, I'm definitely in one of those moods, but I think I've turned it into an advantage. Not everything posh and beautiful has to take a lot of effort. How does one hour sound?
Yep. Laziness can be an awesome motivator. (AND, quite the oxymoron!). The star of this how-to is the wooden clock plaque. Because it has a pre-drilled center hole, finding the center for the Lazy Susan hardware is done for you. Is that lazy, or is that genius? I'll let you decide once you complete this super simple and chic home decor project.
(cue: dusting magical glitter off shoulders)
Today's how-to includes a VIDEO tutorial for those of us SUPER lazy-McLazersons who just want to watch how it's done. For you crafty go-getters, I've included the supplies list and links to purchase.
Hop onto today's sponsor, Universal Furniture's Explore Home blog for the FULL easy-peasy step-by-step instructions (along with handy tips) to make this lazy DIYer's lovely Lazy Susan.
Watch the VIDEO TUTORIAL!
[mv_video key="twixz02urm4tpyf7mrwh" sticky volume="70″ aspectRatio title="Make a Lazy Susan the Lazy DIYer's Way" thumbnail="https://mediavine-res.cloudinary.com/video/upload/twixz02urm4tpyf7mrwh.jpg"]
Supplies:
• ¾" x 10" wooden circle clock plaque
• light sandpaper
• screw driver or drill
• Gorilla Glue contact adhesive
• ¾" x 32" leather strap – tan or bourbon brown
• (2) 1/2″ decorative nails – antique pewter or antique brass or scalloped brass
Optional: clamp-on vise
Instructions:
Visit our article on Universal Furniture's Explore Home blog for full how-to instructions.
Pin It!
Wanna try this project for later or share with a friend? Pin it to your how-to board! Thank you!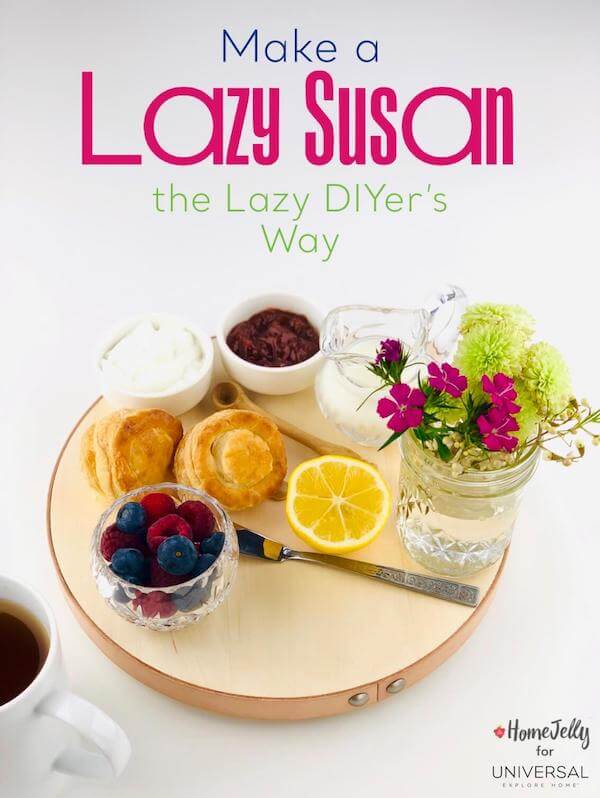 This post is sponsored by

We were paid to create this video and post by today's sponsor. We have also included affiliate links to the tools and supplies used in this project. The compensation we receive from affiliate sales helps fund our site to provide free how-to projects for y'all. Our personal opinions

are completely our own based on our experiences…we wouldn't have it any other way!