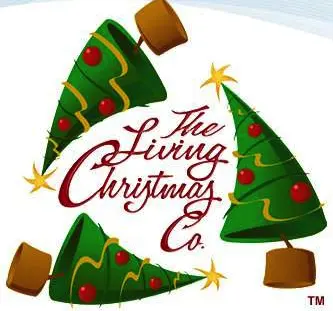 It was as if Santa visited us himself! Well, not exactly. Of course he'll be here Christmas Eve, but, thanks to elves Elijah Wilson and Greg Mims from The Living Christmas Co., we received an early Christmas present in the best way possible. An actual living tree, amazing evergreen smell and all! The best moment was hearing the truck arrive, then seeing it loaded with other holiday arbors and knowing one of them was ours. Elijah and Greg carried our new family member into our house and offered some quick care advice. You see, instead of purchasing a cut tree this year, we were honored to rent one that will be returned to the Living Christmas Co.'s farm after the holidays. If we so wish, we will be able to adopt "Charlie" (so dubbed for his Charlie Brown sized charm!) next year, and the year after that! It's a Christmas miracle!
You may ask, "How does the tree not grow to be a giant evergreen?" Well, the containers they live in prevent the trees from growing too large, but still allow them to thrive and continue giving of its beauty, smell and oxygen. The trick, I immediately recognized, was how to dress up its black plastic container. Here are a few ideas I had, and the final result of what we did to Charlie:
1. Wrap in burlap: this is the most versatile and inexpensive material and is actually used to transport and transplant trees! With a simple strip, about 1 1/2 feet wide and 3 -3 1/2 feet long, wrap it around the black, plastic container, then secure with double-sided or painter's tape and tie with a pretty bow.
2. Place it into a wooden bucket or terra cotta pot: if you have one housing an outdoor plant, bring it inside and let your tree enjoy this rustic container cover. Note: you can also use the much lighter plastic "terra cotta" pots as well!
3. Create a container cozy: using inexpensive fabric, or an old army blanket, cut a slit into the side of it and then allow the blanket to drape over the container. The slit will allow the blanket to easily cover and also be removed for watering.
4. Wrap it in wrapping paper: at the very least, pull out your wrapping paper and wrap the container like a present. It's okay if it's not perfect, have fun with it and choose your favorite paper. Note: make sure to leave room at the bottom of the container not to touch the bottom so it does not soak up the run-off water.
and…
5. Wrap in burlap AND Christmas lights! Here's a new spin on using your twinklers! Fun!
From start to finish…
1. Wrap base pot in burlap.
2. Wrap burlap with lights.
3. Decorate your tree!
4. ENJOY the joy of a living Christmas tree!
Would you rent a living Christmas tree?
To order one this year or for next, visit Scotty Claus and his helpers at: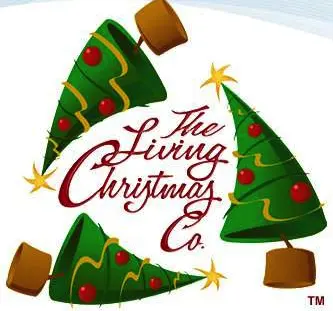 All photography by Skaie Knox, Homejelly