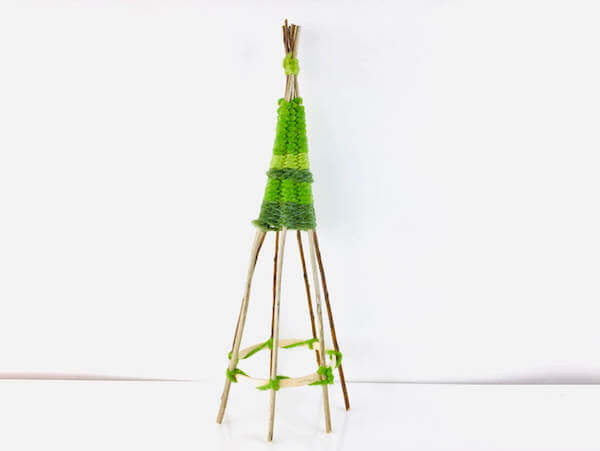 This is a sponsored post and contains affiliate links.
With so many decorations to chose from, there's nothing quite like ones we make ourselves. Especially when they give an impressive, "wow-you-made-that?!?" impression. I just love bringing nature indoors, with all her color, aroma and textures – it just adds that something special to a space, ya know?
Today's festive how-to is a step-by-step weaving project that will result in the most beautiful willow branch mini Christmas tree…with a little spirit of Dr. Seuss! We'll also add a touch of twinkle and DIY craftiness for an instant show-stopper! This beautiful craft project requires no glue or power tools and can be made in just a couple of hours. A perfect seasonal decoration to display all winter long on tables, mantels, shelves or sideboards.
Supplies:
• straight willow branches – (at least 20" long)
• 10" dinner plate (optional: 8" dessert plate and 6" hors d'oeuvre plate)
• white yarn – 1 skein
• heavy-duty hand sewing needle
Instructions:
Click here for FULL how-to instructions, along with additional tips in our article on today's sponsor, Universal Furniture's Explore Home blog.
Meanwhile…
WATCH OUR LIGHTED WILLOW BRANCH MINI CHRISTMAS TREE VIDEO TUTORIAL:
PIN IT!
If you love this idea and want to share or save for later…give it a good ol' pin! You can also CLICK on the photo below to visit our Pinterest "Holiday How-Tos" board.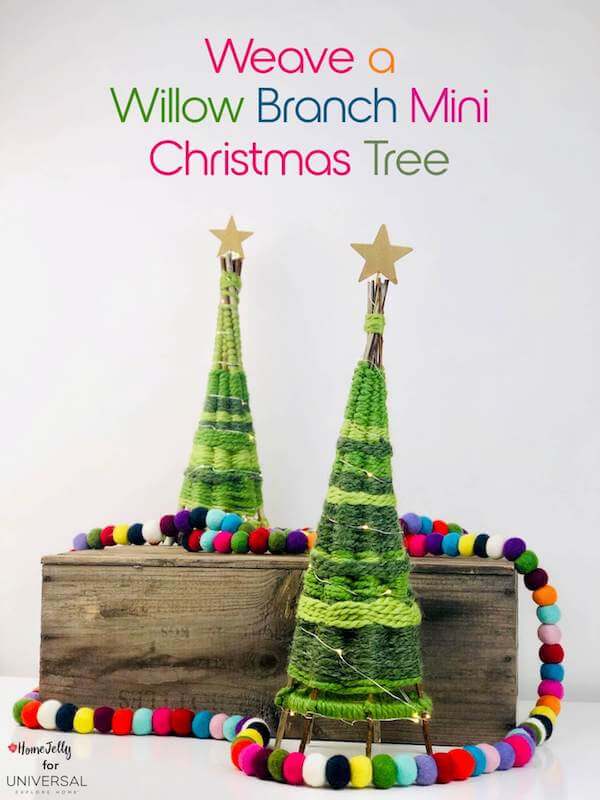 This post is sponsored by

We were paid to create this video and post by today's sponsor. We have also included affiliate links to the tools and supplies used in this project. The compensation we receive from affiliate sales helps fund our site to provide free how-to projects for y'all. Our personal opinions

are completely our own based on our experiences…we wouldn't have it any other way!