This is post contains affiliate links.
When it comes to decor and design, what is beautiful to you?
Is it the form or function of a piece or structure? Is there a color or texture that grabs your attention? Maybe it's something unexpected and unique that stops you to take a moment's glance.
Well, whatever that THAT is…allow it to give you inspiration.
I sure did, when it came to today's video take on an Anthropologie-inspired mirror. After pulling about 20 or so outfits to try on, I stumbled into the dressing room being ever so careful not to actually stumble over the armload of viscose, rayon ruffled dresses and linen pantaloons I was regretfully dragging on the floor.
But then I saw it.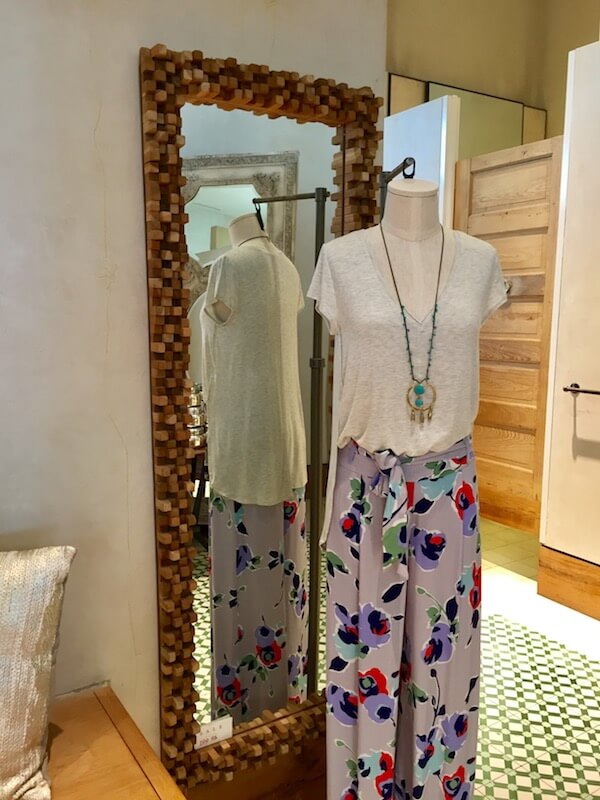 Like just about everything in this shop, I wanted it! And, like just about everything in this shop…I couldn't afford it.
Enter my super DIY powers! And, thus, today's fun how-to: How to Craft an Anthropologie-Inspired Cork Mirror.
Watch the FULL video tutorial!
[mv_video key="cm4dcztlykgznwbicvqk" sticky volume="70″ aspectRatio="16:9″ title="How To Craft an Anthropologie-Inspired Cork Mirror" thumbnail="https://mediavine-res.cloudinary.com/video/upload/cm4dcztlykgznwbicvqk.jpg"]
Supplies:
• (2) two D-Ring hanging hardware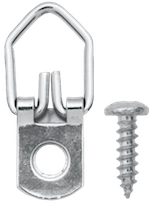 • craft paint-copper, 2oz. (I used DecoArt's metallics)

• Craft Glue, 8oz. (My absolute favorite is Aleene's – it holds awesomely!)
• ribbon or leather cording
Instructions:
1. Cut corks at varying length. Use a serrated knife to easily slice through those bad-boys. This will give you that super neat-o, artsy look.
2. Dip corks in paint. Before painting, I picked out the red wine-stained ones and set them aside – I just love those colors mixing with the gold and copper. Use take-out condiment cups, they're absolutely splendid for small paint jobs.
3. Glue on hanging hardware. I actually cut two small pieces of 1/4″ wood and screwed the hardware to it first. This made for a more secure surface area to bond to the back of the mirror.
4. Glue corks to mirrors. I used two rows for maximum effect + maximum mirror space for viewing.
5. Add natural wood flowers, then hang. You can use whatever extra embellishments you wish. For hanging, I used leather cording to add more texture and interest to this piece.
Finished!
All photography and video produced by, HomeJelly.