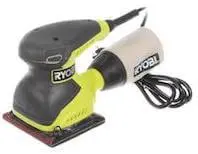 This post contains affiliate links.
Once in a while there's a project that's so clever, you almost want to clip on a tool belt and get to it immediately. This pallet sofa ticks all the boxes when it comes to creating something from practically nothing and is a perfect addition to any game or media room, apartment, or urban/industrial loft. Moreover, if you're in need of extra napping space, rumor has it, this sleeper is 5-star worthy.
Supplies:
• Six (6) 24″ x 24″ x 5 1/2″ Recycled Wood Pallet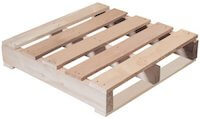 • Sandpaper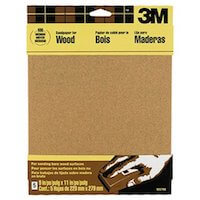 • paint
• various paint brushes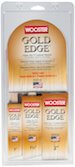 • Flexible foam (4″ x 24″ x 72″ high density upholstery foam is best, at least 3″ thick)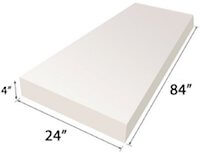 • furniture fabric & notions
• sewing machine
(I LOVE my Singer!)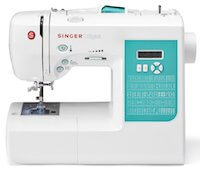 • flat brackets
• screws
Tools: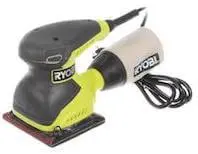 Instructions:
1. Sand all outer surfaces of pallets, paying special attention to the edges and corners.
2. Paint pallets in desired color and allow to dry.
3. Measure top surface of each pallet to determine the amount of flexible foam you'll need cut to size.
4. Cover seats and back cushion in desired fabric. (see box cushion how-to video)
5. To secure the pallets, screw a flat bracket onto back of top and bottom pallet (on each end), then another onto top front and back of each pallet group to secure together.
6. Place cushions and lounge or snooze away.
UPDATE:
I've been asked on several occasions how much fabric to use and/or how to make outdoor sofa cushions. Here is a FABULOUS tutorial by "A Beautiful Mess" (one of my favorite blogs!)…check it out!
*Optional: if you do not wish to sew, use pre-fab cushions and/or pillows.
This post contains affiliate links to the tools and supplies we used in this project. This means we will receive a percentage of the sale if you make a purchase using these links,

helping to fund our site to provide free how-to projects for you.