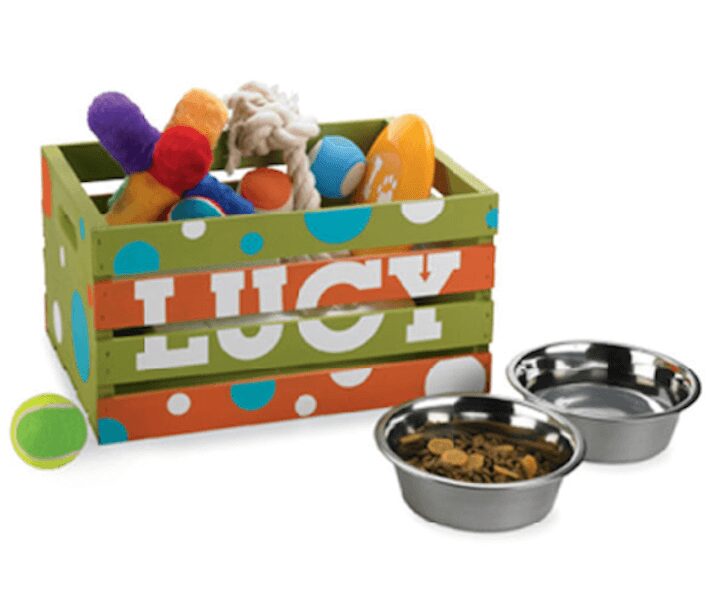 Dog lovers know that when it's playtime for your pooch, it's playtime! So, for quick access, easy clean-up, and added cuteness to your home, why not create this personalized toy box for your K-9 kid?
The above photo is just one example. You can also glam it up and embellish your pup's bin with sparkle paint or glued on gems, match the color of your home's decor, or go rustic and simple with wood stain and straight forward lettering.
The main thing is to do your thang and have fun! Your dog will just be thankful he/she is having a good time with his/her toys!
Supplies:
• wooden crate
• acrylic paint
• spray paint
• colored cardstock paper
• Liquitex® Gel Medium or DIY Mod Podge
• compass, scissors and pencil (you can also buy craft punches but you'll need a cutting machine)
• Choose font for lettering (our favorite is myfonts.com, or use one in your own library)

• paint brush
• sponge brush
How-to:
Visit michaels.com for full how-to.
This post contains affiliate links.