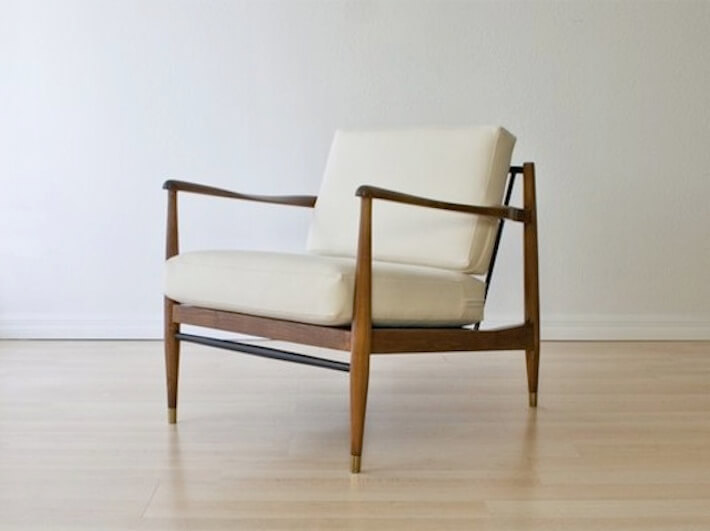 Stuff. Chairs.
Mint green dipped painted chair: This is a unique way to DIY an average wooden chair. If you have leftover paint and sandpaper, you're good to go! Thank the folks at RawRevivals on etsy for this classy idea.
Strand Chair: Texture, color, and comfort all in one seat…and all hand-woven even! Available for $199 at CB2.
Danish Lounge Chair: Talk about a feature piece that's also comfy and custom made! You can also choose your color of cushions! Price range is $200 – $500. Contact Dominque Provost at custommade.com for specs and desired textiles.
Net Lounge Chair: Stylishly unique and retro, this deceptively comfortable chair will double as a conversation piece at parties. From hdbuttercup.com.
Overdyed Teria Folding Chair: Casual doesn't have to mean poshless…snag yourself a set of these beautifully upholstered folding chairs for indoor or outdoor seating. Price is $198 p/chair available at anthropologie.com.