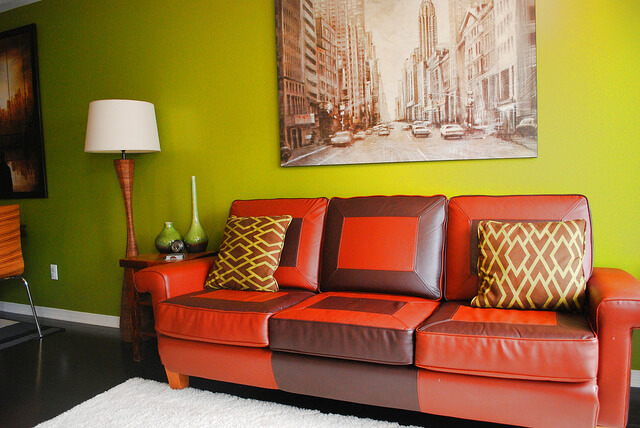 I've always wondered what it would feel like to tumble down a rabbit hole. Would there be a family of bunnies snuggled up together in an overstuffed chair which sits on a woven rug, next to a roaring fire? I'd like to think so…and where they might have gotten the idea of how to decorate their cozy digs quite possibly could have been today's "Blogs We Dig": Alice In Designland.
When asked why she developed her blog, writer Dia Adams states, "I created Alice in Designland as a resource for people who love design, but can't afford to recreate item for item the expensive interiors seen in mainstream shelter publications and blogs. I wanted to provide concrete examples and inspiration for others that demonstrate that beautiful interiors can be created with modest budgets." To this, we say, "That's wonderful."
Three things we DIG:
1. Cheap but not cheap…
DIY design tips and tricks, like fashioning curtains from patterned flat sheets, making candle holders out of colored vintage glasses, and artwork from inexpensive IKEA frames and old books.
2. The "vintage eclectic" designs…
are so unique and a bit confusing, but in a good way. I suppose I never thought about mixing and matching eras…it's in my design repertoire now!
3. We get to take "Home Tours"…
of real people and see how they decorate and organize their living spaces through the eyes of a camera. A sort of virtual and vicarious "lookie-loo" experience. I think I just "borrowed" this idea for our blog. Stay tuned!
Bonus Dig: Looks like we've made a friend! "I think DiggersList is absolutely wonderful. I am a huge proponent of buying used, both as a way to be green and to save money. I'm always on the hunt for new resources to share with readers that facilitate buying quality used products. I will be sure to mention your site to my readers in the future." -Dia, Alice in Designland

Note: We hope Dia, friends and family were not too shaken up by yesterday's quake and hope all is well.