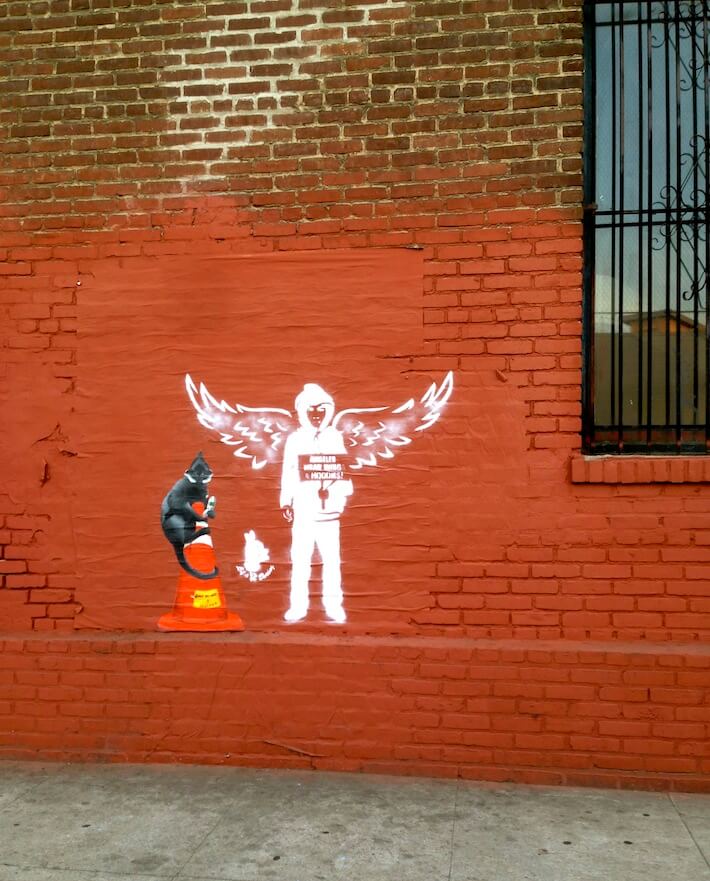 The word I would use to describe what it's like to live in a major metropolitan area like Los Angeles is, interesting. Not in a "that beet juice soup tastes interesting", or "your hand-made dress is interesting", way…more like "Wow! That is interesting!" Seriously, I would have never thought I'd find myself in a neighborhood, just a stone's throw away from Skid Row, using this word, but there I was. It's called "The Art District", just a few miles east of downtown LA, and boy, if their walls could talk.
Funny thing, they almost do. With so many blank canvases found on a plethora of old, closed-down factory brick buildings being refurbished into posh industrial lofts, it's no wonder graffiti artists are taking advantage of these free-to-express-yourself-spaces. What's cool, too, is that the results are quite spectacular and are being welcomed and admired by the new clientele and curious passersby (like us!).
I knew you would enjoy their designs as much as I did, so I brought back some images that reveal a revitalized energy now happening in this neck of LA's woods. I'm hoping you'll really find them interesting.
All photography by Skaie Knox, HomeJelly