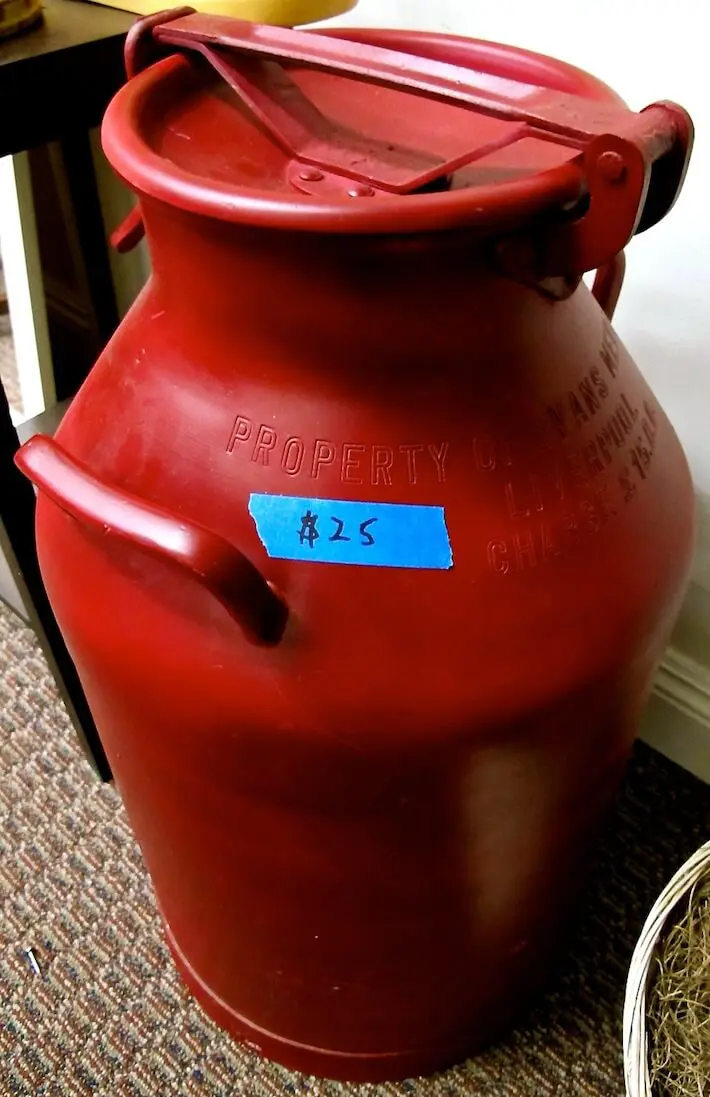 Shh…don't tell anybody, but, I just discovered the most wonderful antiquing place in the world…Leisure World! Yep. My wonderful Auntie Mim (or, as I call her, "Mimmie-Mouse"), emailed me the other day to let me in on the insider's sneak preview of her Leisure World community's bi-yearly bizarre. She had mentioned this event some months before, but it had slipped my mind. "Oh, goodie!" I exclaimed to myself (yeah, hmm…have I mentioned I'm a total decor nerd?).
So, that following Thursday, I trucked it over to Seal Beach and braced myself for what I hoped would be an amazing treasure trove of authentic early and mid-century furniture, accessories, glassware, etc. Sure enough, as I rolled up to park, I spotted in the distance towers of antique China cabinets, rows of neatly organized upholstered chairs, and a walkway lined with vintage dressers waiting like cattle to be wrestled into pick-ups to be taken home.
The "OMGoodness"-factor? The prices! I was in decor heaven as I spied the more than reasonable hand-printed dollar amounts, tagged with blue painters tape onto each piece as a true blue, down home rummage sale should do.
What are you waiting for? Strap on your comfy, virtual walking sneakers and come along with me as I lead you though some of the gems I found, thanks to Mim! As you can see in the image above, I did end up buying the mid-century modern end table for $12 and a vintage washboard to don the wall of my newly redone laundry room for an outrageous .50. Needless to say, on this day, all was right in the (Leisure) world.
If you'd like some information on identifying antiques, check out ebay's guide for a quick reference.
Which one of these items would you like to purchase and refurbish? Tell us below!
All photography by Skaie Knox, HomeJelly